How would you react if someone told you a watch you purchased decades earlier was worth several hundreds of thousands dollars?
Would you gasp? Yell? Jump up and down? Shout in disbelief?
Perhaps you would immediately collapse like this man who upon hearing how much his 1971 Rolex Oyster Cosmograph could be worth, fell to the ground.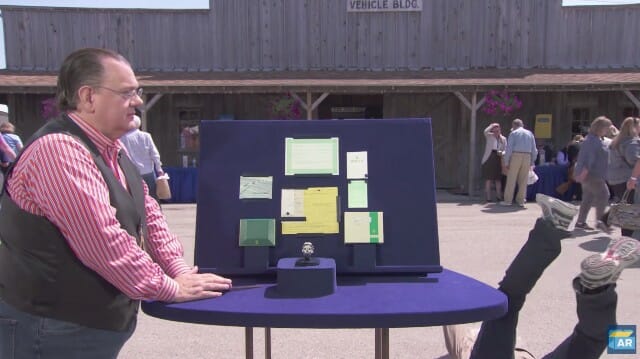 During a recent episode of Antiques Roadshow, a United States Air Force veteran explained why he had a Rolex from the 1970s in near pristine condition.
The man, who has yet to be identified, said he first encountered the model when he was stationed in Southeast. He saw pilots sporting the watch and believed it would be perfect to wear while scuba diving, something he enjoyed doing.
"I found this particular watch where I could afford it and I never used it," he said. "I looked at it and I said, 'You know, this is really too nice to take down in salty water.'"
Rather than wear it, the veteran placed it in a safety deposit box.
In addition to keeping the watch locked up, he kept the receipts, warranties, and original box, which added to the value of the $345 watch.
Planes explained to the Air Force veteran the importance of each document and how they added value to his 1971 purchase. When Planes told the veteran a watch like his was worth $400,000, the veteran fell over in disbelief.
"Are you ok?" Planes asked. "Don't fall. I'm not done yet."
Planes then shared with the veteran that his watch was worth $500,000 to $700,000 at auction.
"Because of the condition of it, basically, it's a new old stock watch, no wear on it," he said.
I'm so happy for this man. I loved his reaction! Share this on Facebook to spread his joy.
Join our list
Subscribe to our mailing list and get interesting stuff and updates to your email inbox.