The Department of Defense has identified Army Specialist Henry Mayfield Jr. as one of the three Americans killed in a terror attack on Sunday in Kenya. Two Department of Defense employees were also injured in the attack.
"This was a senseless act of violence that has changed our lives forever. Our son was a great big brother, cousin and above all he was an awesome person," Tawanna Cottenfinner, Mayfield Jr.'s aunt said.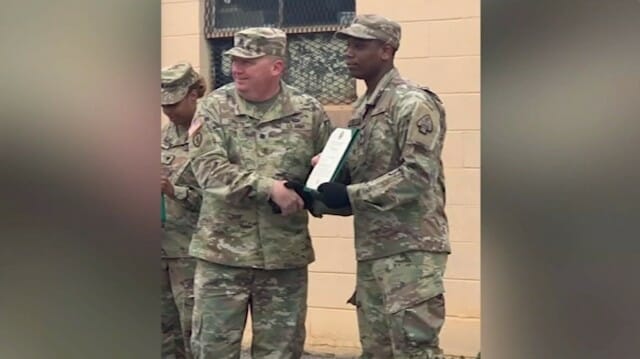 The 23-year-old was killed when al-Shabab forces attacked Manda Bay Airfield, the military base where Mayfield Jr. was stationed.
Carmoneta, Mayfield's mother, last spoke to him on New Year's Eve. They spoke via FaceTime and discussed him not having to go to Somalia, a more volatile region.
"He told me everything would be okay. Those were his last words to me," she told NBC 5 Chicago.
Mayfield Jr. joined the Army while in college.
After graduating college, Mayfield Jr. enrolled at Northern Illinois University, but after a year he ran out of money and chose to enlist in the Army.
"He couldn't really afford college, so he figured that the Army would help him through that," his father, Henry Mayfield Sr. told the Chicago Tribune.
"He was looking for better opportunities, but also he enjoyed serving," Mayfield Sr. said. "He was that kind of kid. He would help. It fit him. It was good for him. He enjoyed being in the Army."
Rest in peace, Henry, and thank you for your service.
Share this to send your condolences to Henry's family.
Join our list
Subscribe to our mailing list and get interesting stuff and updates to your email inbox.