A little kitten named Luhu has become a real celebrity on the net.
The reason for that? She is considered to be "the saddest cat in the world", because she looks downright miserable.
But don't be fooled by her sad eyes. Luhu lives a happy cat life and spends her days with her two siblings, Barher and Bardie. The three cats live in Beijing with their owner Maggie Liu.
Little Luhu has become so famous that she and her two brothers have even got their own Instagram account with 162,000 followers.
And it's not hard to understand why. The pictures of Luhu really are adorable, even though she looks so sad…
I understand that so many people around the globe are charmed by the special look of this little kitty – I can't get enough of her mournful expression and I totally love her pretty grumpy face!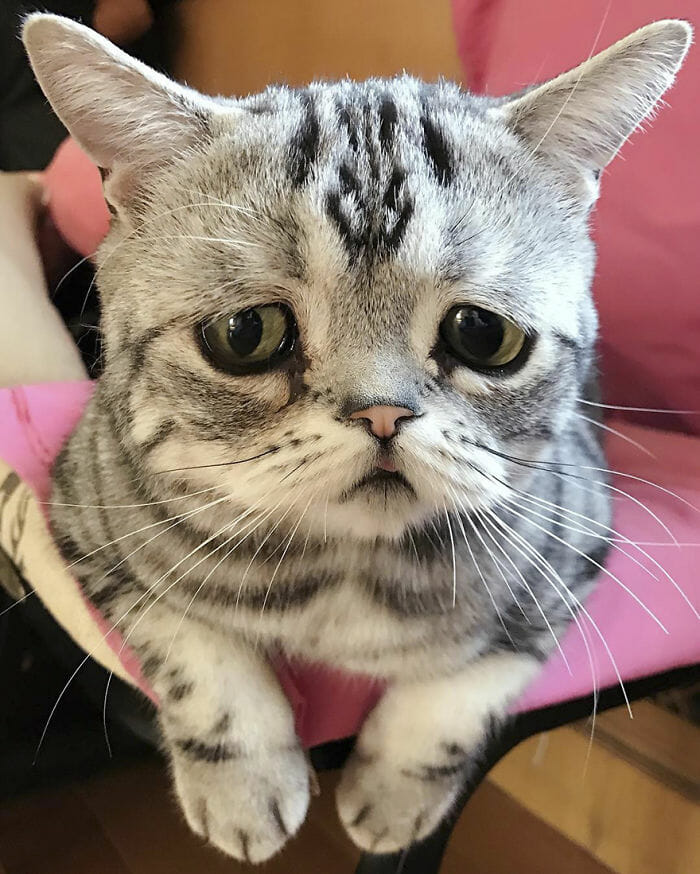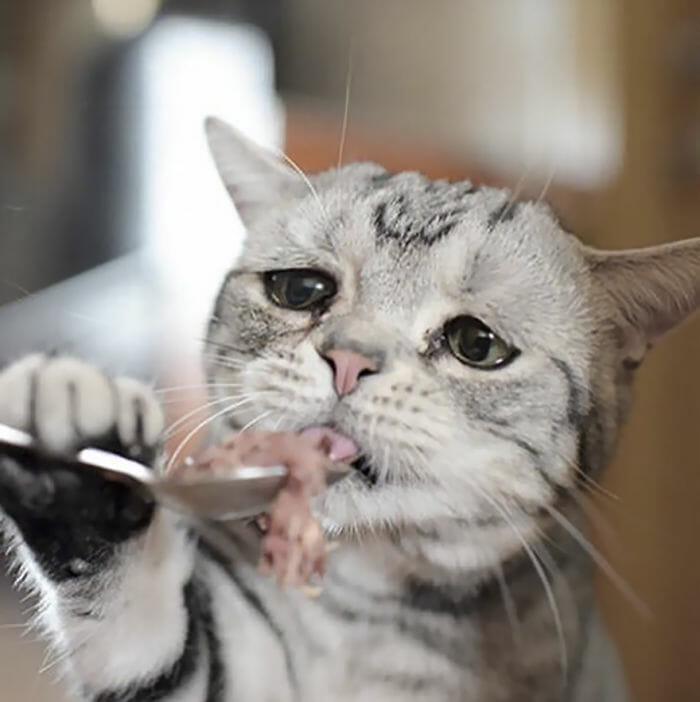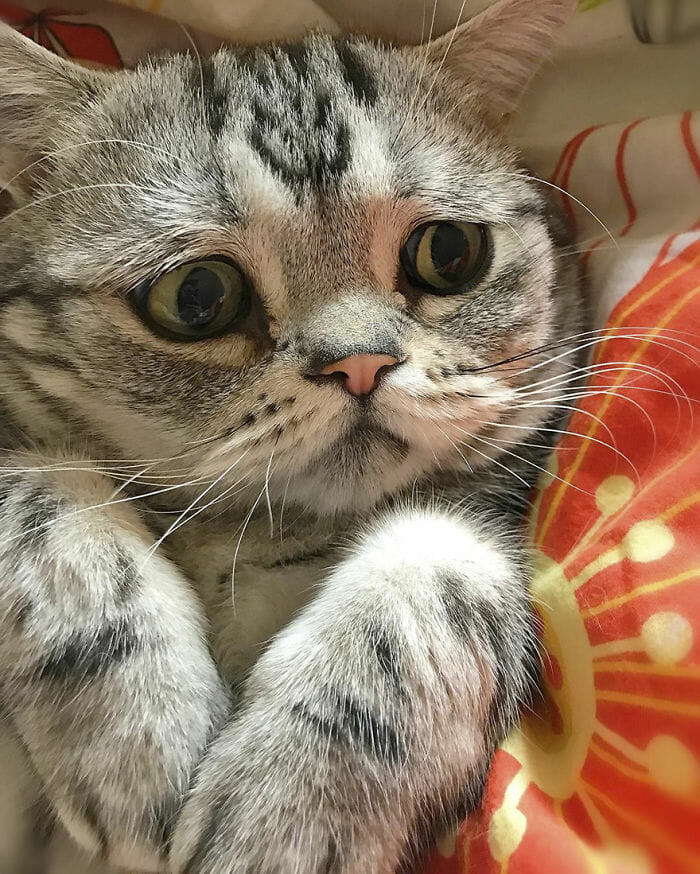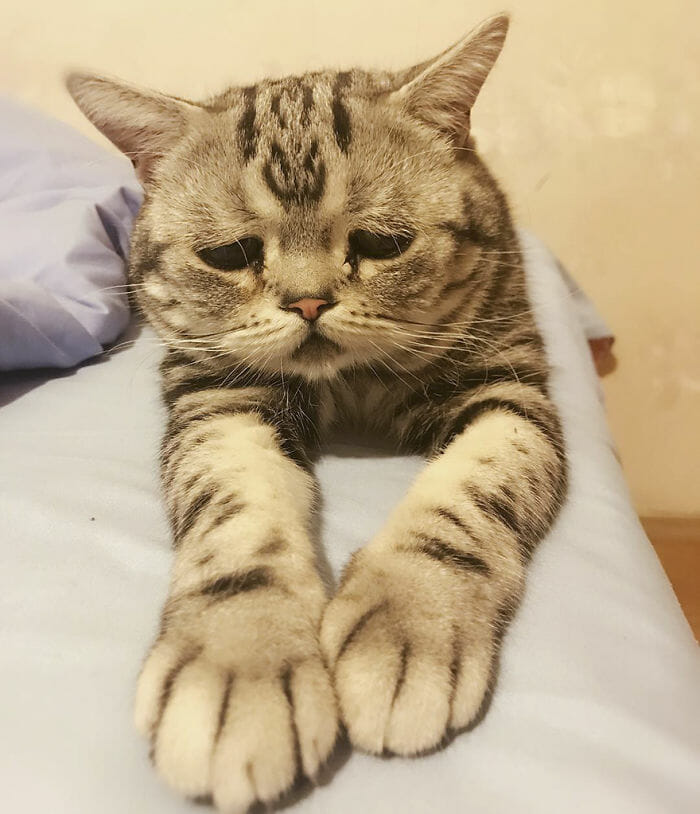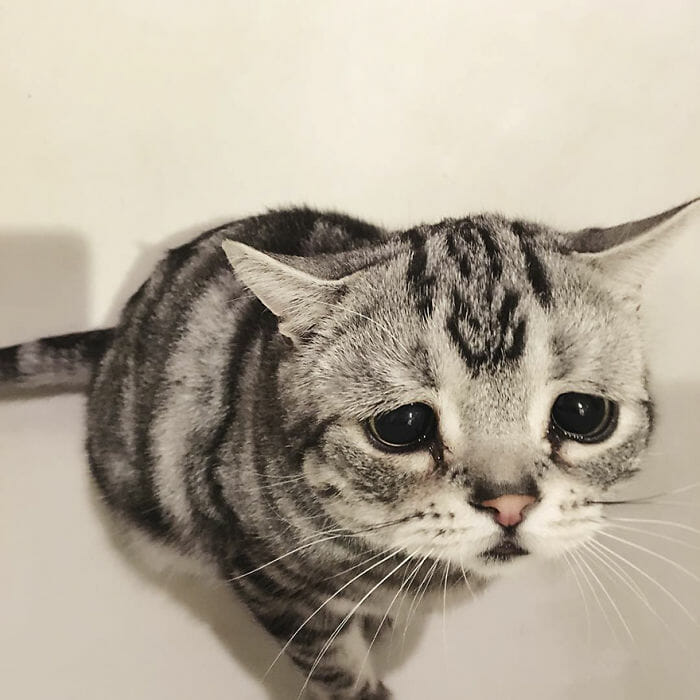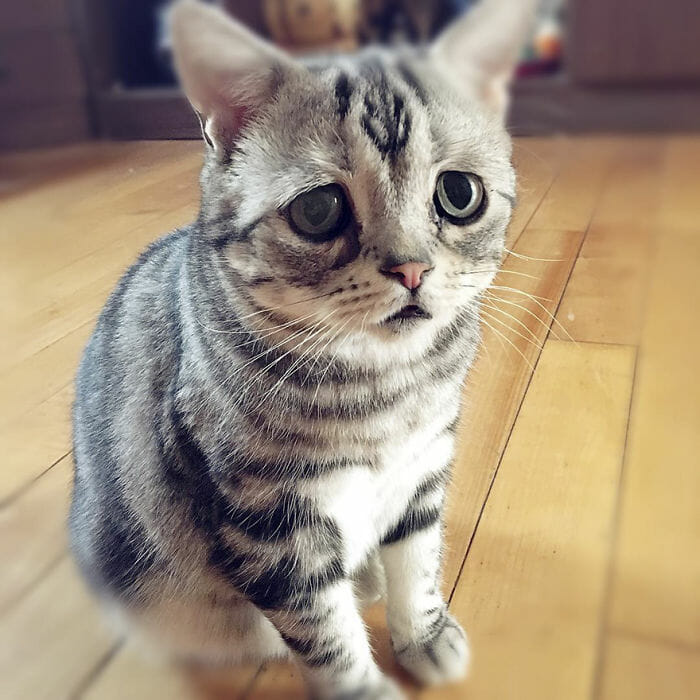 That is the sweetest face I have ever seen! Sad faces are still loving faces. Some cats have unusual faces, born with problems, but they are still loveable cats. 💕🐈
Please share this article on Facebook so more people can get the chance to meet Luhu – she's absolutely gorgeous and adorable!
Join our list
Subscribe to our mailing list and get interesting stuff and updates to your email inbox.