Little Johnny's preschool class went on a field trip to the fire station.
The firefighter giving the presentation held up a smoke detector and asked the class: "Does anyone know what this is?"
Little Johnny's hand shot up and the firefighter called on him.
…
..
.
Little Johnny replied: "That's how Mommy knows supper is ready!"
A man was Promoted to Montreal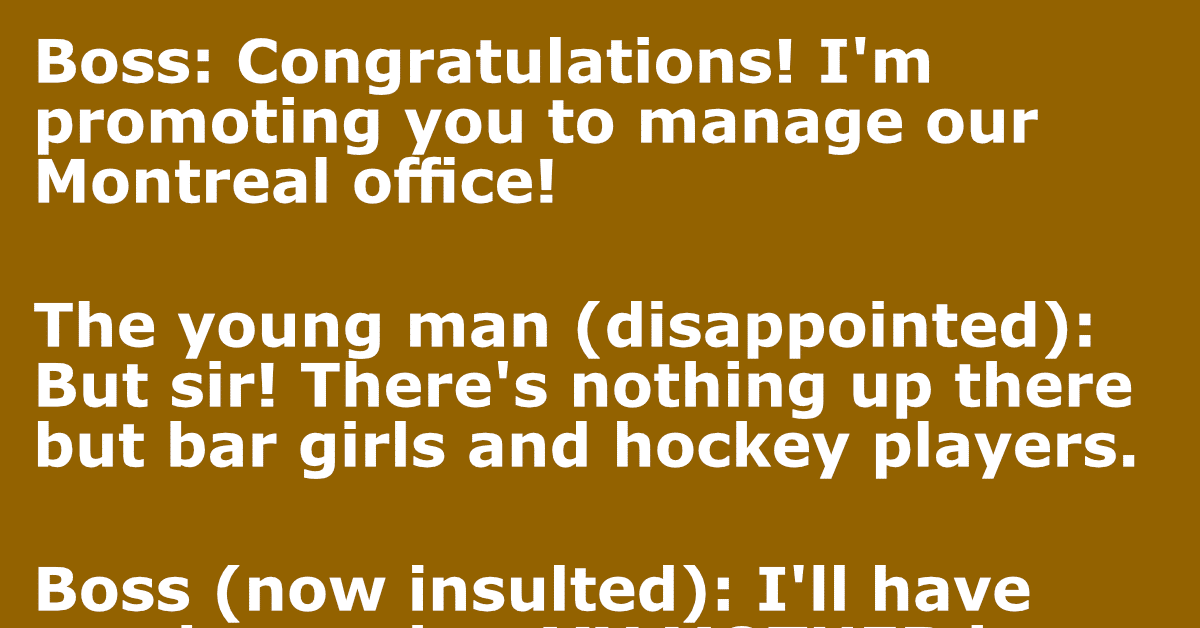 Boss: Congratulations! I'm promoting you to manage our Montreal office!
The young man (disappointed): But sir! There's nothing up there but bar girls and hockey players.
Boss (now insulted): I'll have you know that MY MOTHER is from Montreal!
…
..
.
The young man (thinking fast): No kidding? What hockey team did she play on?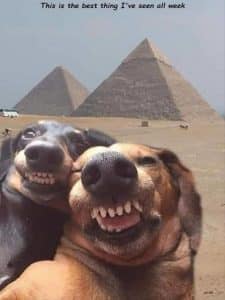 Under article ad unit (above the comment section):
Join our list
Subscribe to our mailing list and get interesting stuff and updates to your email inbox.