On June 6, 1944, Waverly B. Woodson Jr.'s landing craft was fired upon while landing on Omaha Beach. The man next to Woodson died, and Woodson, a medic, believed he was going to die as well.
Despite his shrapnel injuries, Woodson worked as a medic with the only African-American combat unit. He spent 30 hours tending to at least 200 injured men. Eventually he collapsed and had to be transported to a hospital ship.
Woodson was hailed a hero and awarded as such; however, he never received the Medal of Honor, the highest military honor.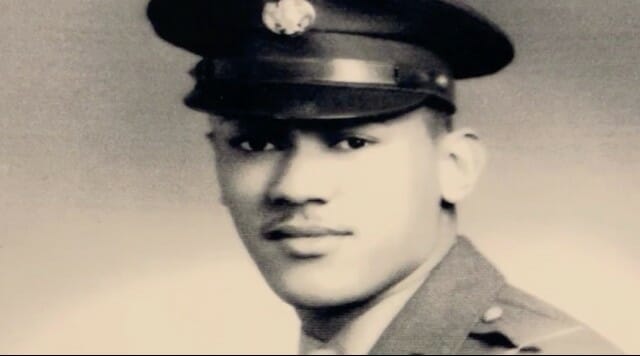 For years, Woodson kept quiet about the war. Joann said it wasn't until the 50th anniversary of D-Day in 1994 that he shared stories with a television crew. And it was only then that she really learned about her husband's heroic acts.
After the war, Woodson received praise from newspapers and it was discovered that he had been recommended for the Medal of Honor, though he never received it. He did receive the Bronze Star Medal and Purple Heart.
Once Woodson's family became aware of his recommendation, they launched a campaign to posthumously award the soldier the Medal of Honor. Woodson's widow, Joann, with the help of Maryland Senator Chris Van Hollen contacted the secretary of the Army.
"He needs to be given credit for what he did," Joann told the Associated Press. "It's never too late to correct something or to recognize something that should have been done."
While the Army agreed that Woodson's case was "compelling," it replied that it could not award him the Medal of Honor without proper "primary source material," something that Linda Hervieux, the journalist who uncovered the document which kickstarted the campaign, said is impossible.
"The problem is they need a clear records trail, and those records are gone," Hervieux told HISTORY. "They need a first-hand witness, and they're never going to get it, because these men are all dead."
Van Hollen hopes that the Army will reconsider despite the lack of records, which were destroyed in a fire at the National Personnel Records Center in St. Louis.
A letter to the Army read, in part:
Based on extensive research on his service record, it is clear that Cpl. Woodson did not receive the Medal of Honor during WWII because of the color of his skin. Accordingly, we respectfully ask the Army to rectify this historic injustice and appropriately recognize this valorous Veteran with a posthumous recommendation for the Medal of Honor.
If Woodson risked his life to save others and if he was recommended for the highest military then he should receive it.
Share this if you believe the Army should fix this historic injustice!
Join our list
Subscribe to our mailing list and get interesting stuff and updates to your email inbox.