There are few things quite so synonymous with love as flowers. They've been a universal symbol of emotions for as long as humans have been civilized, perhaps even a good deal before that.
The great thing about flowers is that most everyone can enjoy them, which one husband knows perfectly well.
Mr. and Mrs. Kuroki have been married since 1956, a day when Mrs. Kuroki joined her husband on his dairy farm in Shintomi, Japan.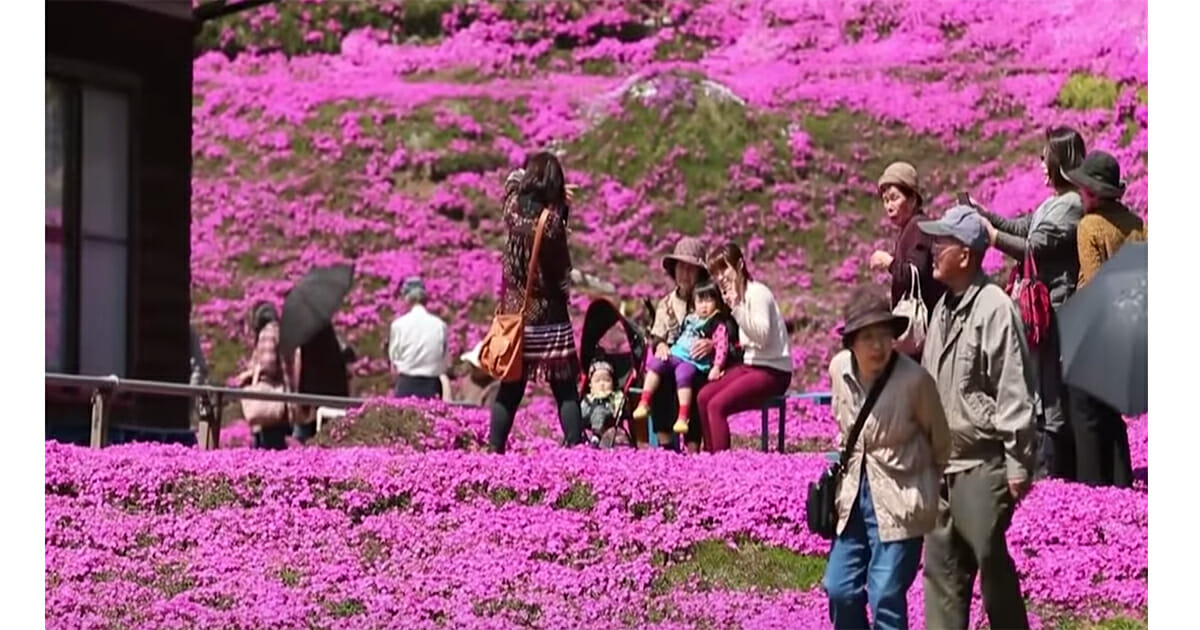 As per The Telegraph, they lived happily together for 30 years, welcoming two children along the way.
Only, one day, the couple's plans to retire and travel around their native Japan came crashing down around them.
Mrs. Kuroki was 52 when she lost her vision due to complications associated with diabetes. As can be expected, it was a huge and bitter blow, and one that left her with low confidence.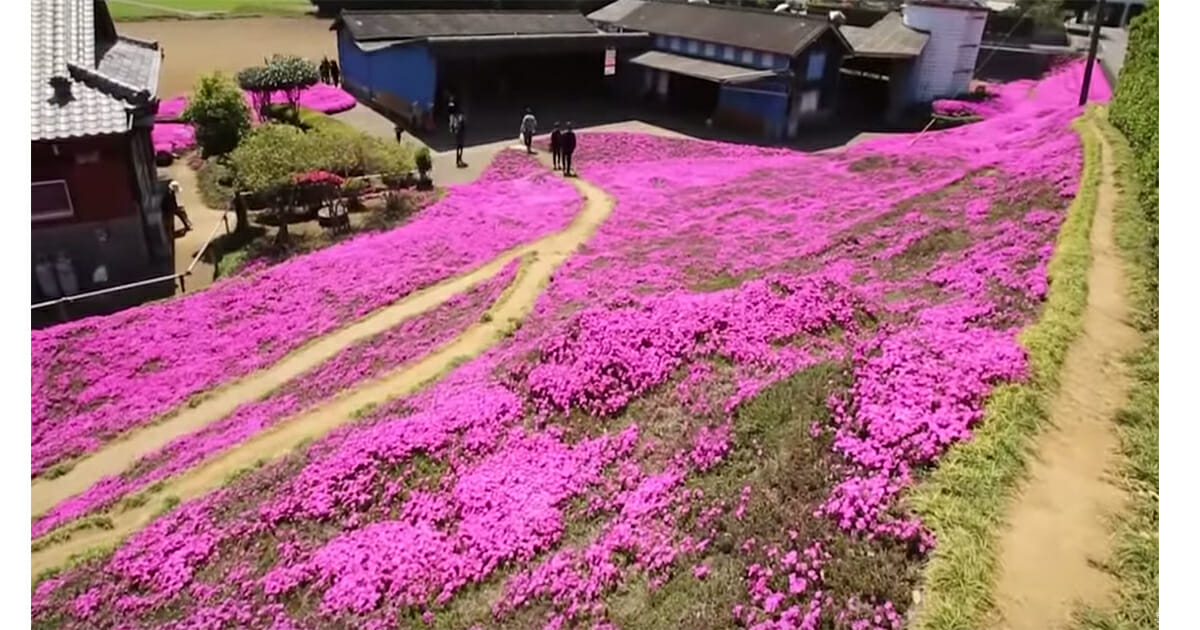 Mrs. Kuroki began to stay inside during the days and was treading a steady path towards depression. Her husband realized this and knew immediately that something had to be done.
Drawing inspiration from people who stopped to admire his small garden of pink shibazakura flowers (moss phlox), he formed a brilliant idea: why not bring the world to his wife?
He began to plant more flowers in his garden, aiming to pull in more people and perhaps give his wife some cheer. His thinking was simple: his wife could no longer enjoy the sight of flowers, but she could definitely smell them.
All told, this loving husband spent two years planting thousands of flowers so that he could create a paradise of smells for his wife to enjoy.
Watch the video below to see more:
Needless to say, his plan worked. More and more people came to see and smell his garden, which continued to grow in size. By the time a decade had passed since he planted the flowers, the love story behind his work turned a small dairy farm into a major attraction.
As per reports, the garden now draws 7,000 people a day when the flowers are in bloom between March and April. Mrs. Kuroki loves visitors, and has found a new lease of life in this incredible venture.
Wow, Mrs. Kuroki's love and initiative is an example to be followed!
Share this story on Facebook if it put some happiness in your heart today.
Join our list
Subscribe to our mailing list and get interesting stuff and updates to your email inbox.