When it comes to babies being born, we can never be really sure what to expect. Some are born early, some are born later, some are born precisely on time.
No matter when your baby is born, we can all agree that the birth is a blessing and a gift. Yes, even if that happens to come around Christmas time, when the world seems a crazy place and life accelerates to one hundred miles an hour.
Well, one hospital decided to celebrate their Christmas babies in a rather special way, and have been doing so for more than 50 years!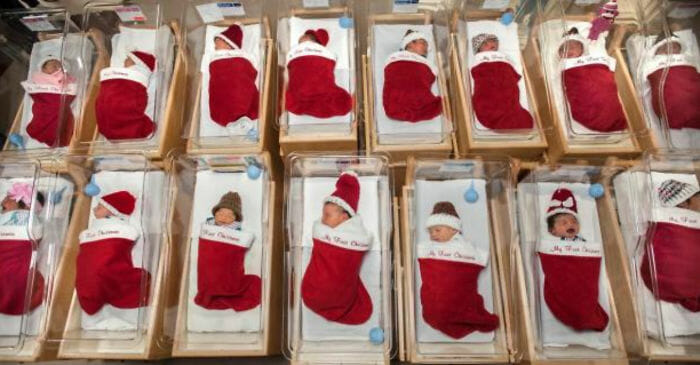 The idea may be one conceived a long time ago, but it's every bit as astonishingly cute now as it was back then. It's said someone first suggested it at San Antonio, Texas hospital.
A volunteer group known as Bluebirds of Methodist Hospital make stockings and each one is given to a different newborn to be sent home from hospital in.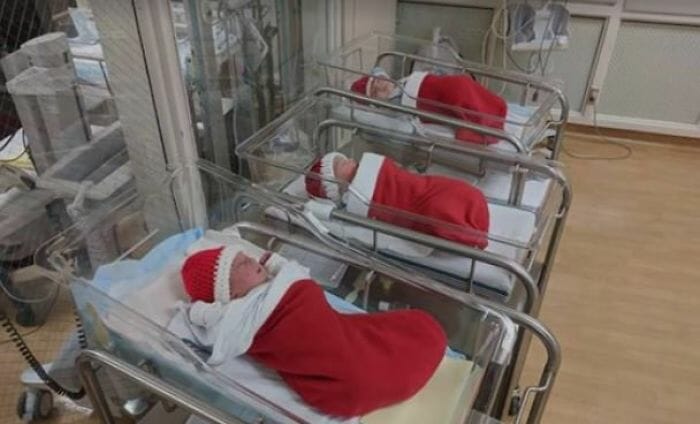 They even top off the outfits with tiny Christmas hats to make the babies look even more festive. What's more, other hospitals in Texas are now catching onto the trend! Take Mount Auburn Hospital, for example, who have reportedly been doing it for 12 years.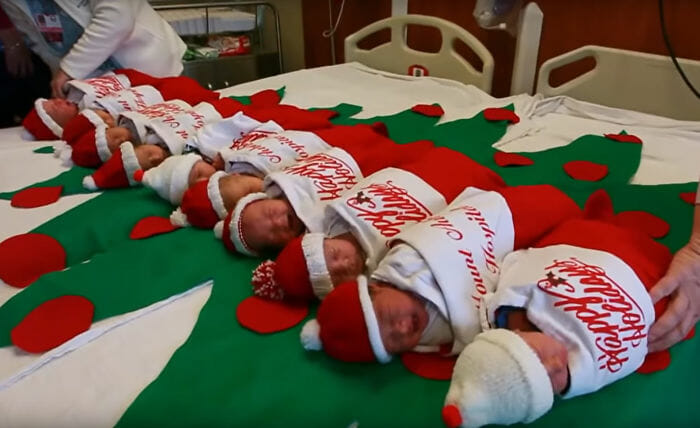 The volunteers enjoy making the stockings, but nothing beats the warm reception from the parents, who get to take home a stocking that contains the most precious gift of all … life.
Wow! What a fantastic idea, and how cute do these babies look?
Share this article to spread some joyous Christmas cheer today!
Join our list
Subscribe to our mailing list and get interesting stuff and updates to your email inbox.