For years, a Florida teen had tried to tell someone her father was hurting her, but no one would take her seriously. So she took matters into her own hands.
"She absolutely knew that something bad was going to happen and nobody would believe her unless she had that on film," Allison Tringas, the teen's mother, told WEAR.
The 14-year-old girl installed security cameras throughout her home and gathered all the evidence she needed for someone to finally listen to her.
"I was horrified. Absolutely horrified," Tringas said.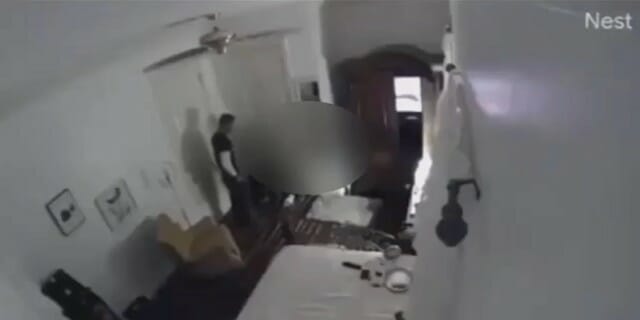 According to an arrest report, the teen gave Okaloosa County Sheriff's Office two videos that showed Damon Becnel screaming and headbutting the teen.
Becnel is also shown on video yelling and hitting the family's dogs. At one point he holds a knife up to one of the dog's necks.
Becnel was arrested on January 2 and charged with one count of child abuse and one count of animal abuse, and is currently out on bond. He will appear before a judge in the beginning of February.
This is entirely unacceptable that this teen went to the proper authorities to report abuse and no one would believe her without video. I'm glad her abuser has been caught.
Share this if you hope justice will be served.
Join our list
Subscribe to our mailing list and get interesting stuff and updates to your email inbox.