Most parents are delighted to have children. For many of these couples, their children are their pride and joy in their life.
But having a child isn't easy.
Adoption can be a nightmare, for starters – there are plenty of stories of the lengths people have gone just to get themselves a child in one way or another!
Pregnancy isn't that much easier – genetic problems, health issues, infertility problems, and just plain bad luck can hinder a would-be parents' efforts to have a child.
It is no wonder then that for many people, to carry a child to full term and have a successful pregnancy is an event of great joy and celebration!
Alas, fate can be cruel, and some of these parents find the families they are striving to build shatter just shortly afterwards.
The hard work isn't over just because your partner has delivered a baby – health conditions that arise from birth aside, babies and young children are some of the most vulnerable demographics health-wise.
This is primarily due to their developing bodies and growing immune systems.
When you consider just how complex and intertwined the systems that make up the body can be, it is no wonder that the fragile health of these growing children can be disrupted so easily.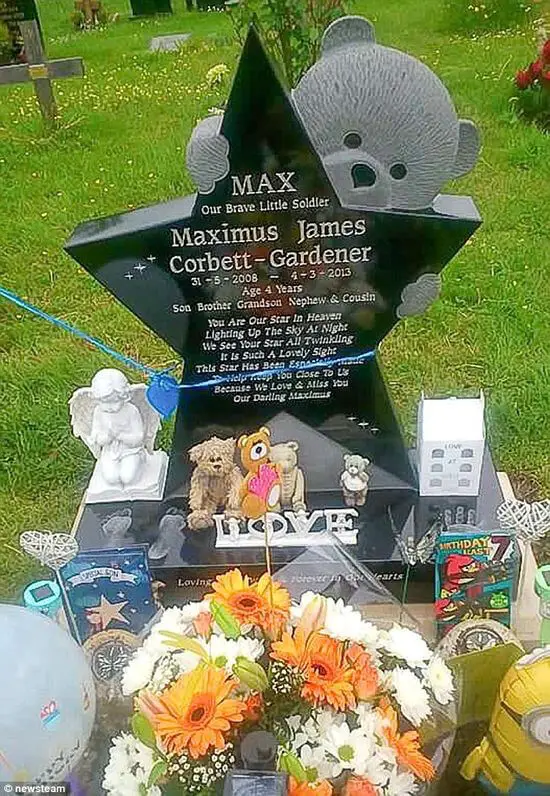 This fragility of life is something that Jo Corbett-Weeks knows all too well.
Her son, Max Corbett-Gardener, passed away at the age of 4 due to complications that arose from his epilepsy.
In her grief, Corbett-Weeks sought to honor her son's memory the best she can.
For this, she and her husband did their best to save up money over the course of 3 years.
This was so they could drop a whopping $4580 on a custom-made headstone that would appropriately reflect their son's spirit.
The headstone that would have the honor of bearing an inscription for her son?
A star-shaped stone being hugged by a carved bear.
On what would have been Max's 7th birthday, he finally had a headstone erected in his memory.
Just three days later, it was taken down and removed from the cemetery, all without the family's consent.
Corbett-Weeks had to learn about this action taken from the stonemason she commissioned the headstone from – the Malvern Town Council had done nothing to inform her about this.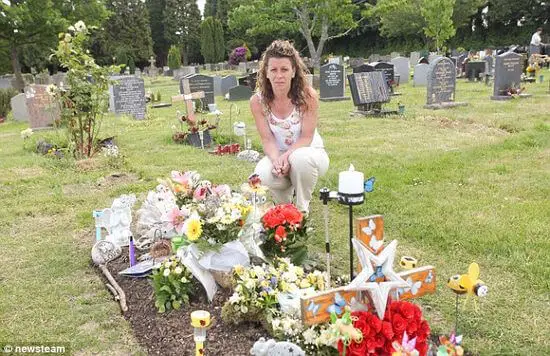 As it turns out, another family had complained to the council about the headstone, claiming that the stone didn't conform to the general shapes seen in the rest of the lawn cemetery.
This was even more so since Max was buried in the adult area of the cemetery.
The council claims that had the boy been buried in the child area, this would not be an issue.
Such a standout shape, as it turns out, was not permissible by the council – thus the stone's sudden removal.
The council claims that had the Corbett-Weeks followed the application process within the stipulated time frame, they would have been informed about this sooner.
As such, they blame the stonemason for not following protocol.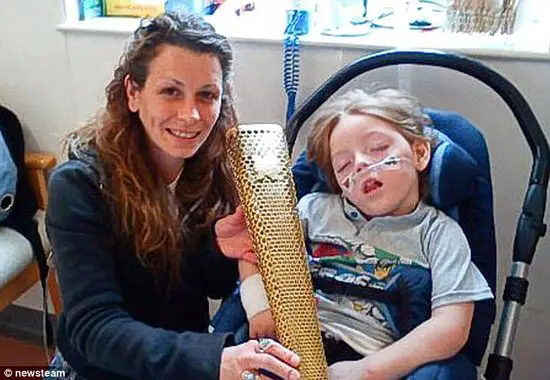 In the end, Max is still without a headstone.
Hopefully this will be rectified soon, considering just how much pain this must be causing a grieving family.
Join our list
Subscribe to our mailing list and get interesting stuff and updates to your email inbox.