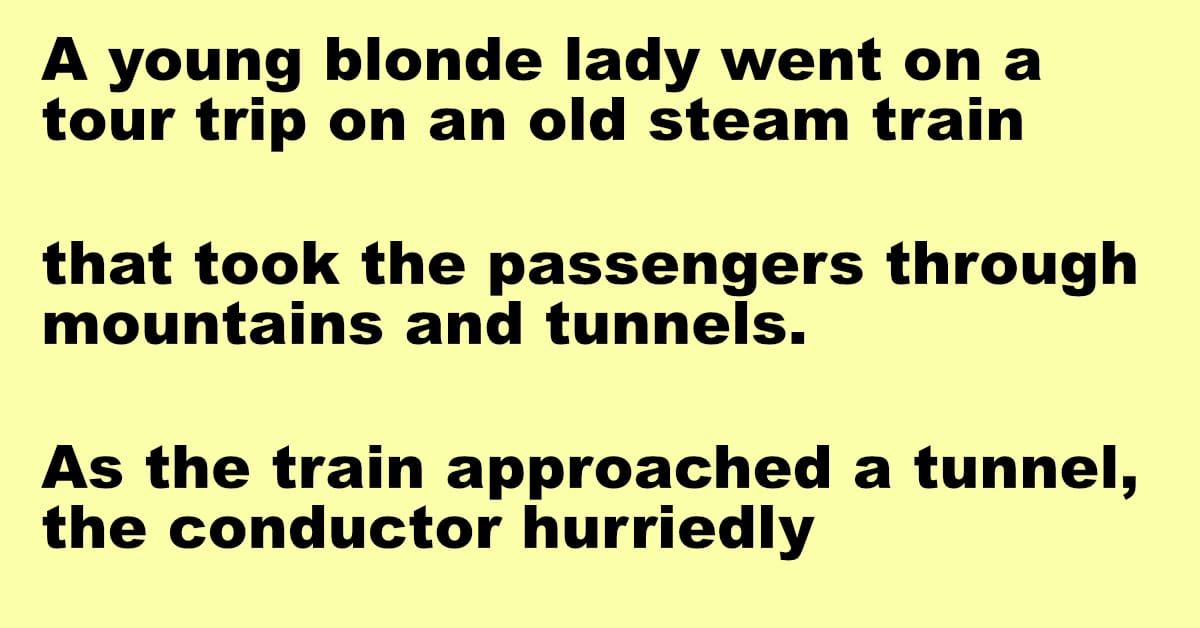 A young blonde lady went on a tour trip on an old steam train
that took the passengers through mountains and tunnels.
As the train approached a tunnel, the conductor hurriedly
walked through the coaches warning passengers,
"Tunnel ahead. Look out!"
The blonde quickly stuck her head out the window, and her forehead met with the concrete entrance of the tunnel.
…
..
.
After being revived 15 minutes later, the blonde's words were, "That stupid son of a b!tch He should have told me to look in!"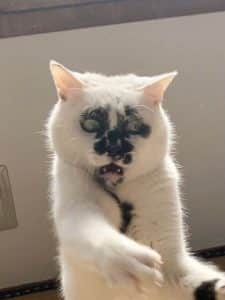 A couple arrived at an automobile dealership to pick up their car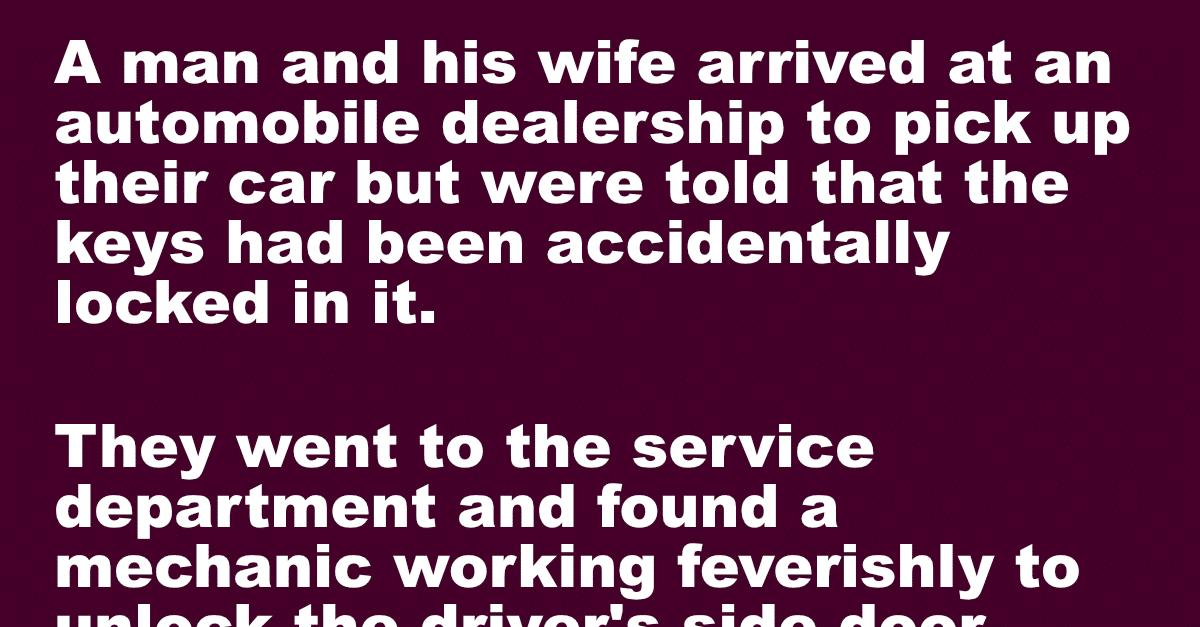 A man and his wife arrived at an automobile dealership to pick up their car but were told that the keys had been accidentally locked in it.
They went to the service department and found a mechanic working feverishly to unlock the driver's side door.
As they watched from the passenger's side, the guy instinctively tried the door handle and discovered it was open.
"Hey," the man announced to the technician, "It's open!"
…
..
.
"I know," answered the young man. "I already got that side."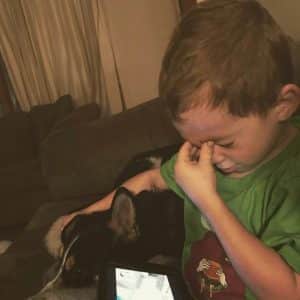 Under article ad unit (above the comment section):
Join our list
Subscribe to our mailing list and get interesting stuff and updates to your email inbox.