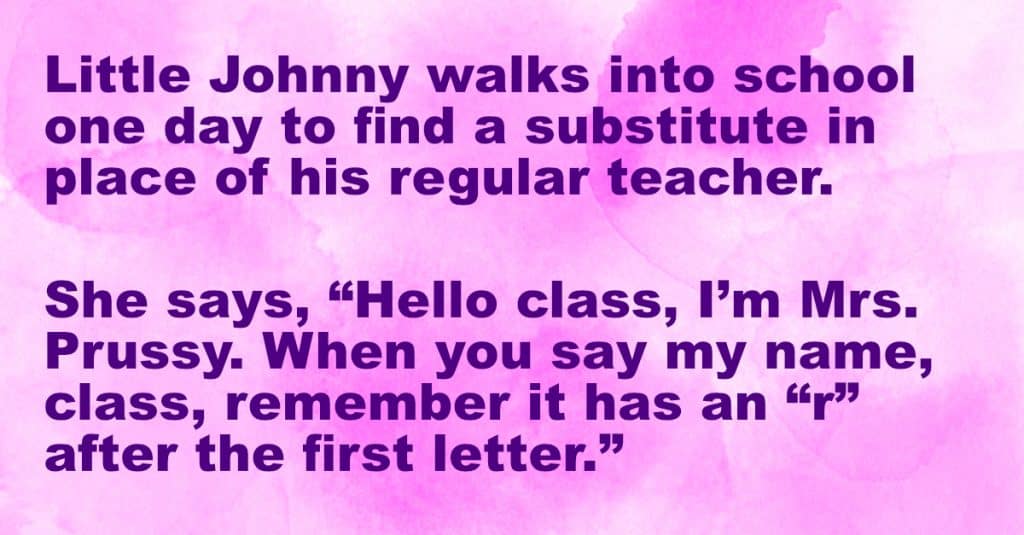 Little Johnny walks into school one day to find a substitute in place of his regular teacher.
She says, "Hello class, I'm Mrs. Prussy. When you say my name, class, remember it has an "r" after the first letter."
The entire class says, "Hello Mrs. Prussy."
A few days later the regular teacher is still sick when Little Johnny gets to his desk the teacher asks what her name is.
Johnny thinks hard and says to the teacher, "I remember it has an "r" after the first letter."
"That's right!" she coaxed.
…
..
.
Then after a few seconds, Little Johnny says, "Mrs. Crunt?"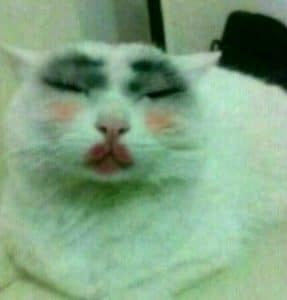 A teacher asked students to imagine a brick
The teacher was having a creative writing lesson in her English class.
She put a brick on her desk and asked the children to tell her what came into their minds when they saw the brick.
The first kid said, "I think about my dad. He is a construction worker".
Another said, "I think about our new house".
Then the teacher thought, "Why don't I ask Johnny? After all, what can he say about a brick that would be improper?" So she asked, "Johnny, what do you think about when you see this brick"?
Johnny said, "Roasted chicken"!
The teacher was horrified, "But why, Johnny? Why? This is a brick"!
…
..
.
Johnny said, "But that's what I always think about"!
The post A new teacher. appeared first on Wake Up Your Mind.
Join our list
Subscribe to our mailing list and get interesting stuff and updates to your email inbox.