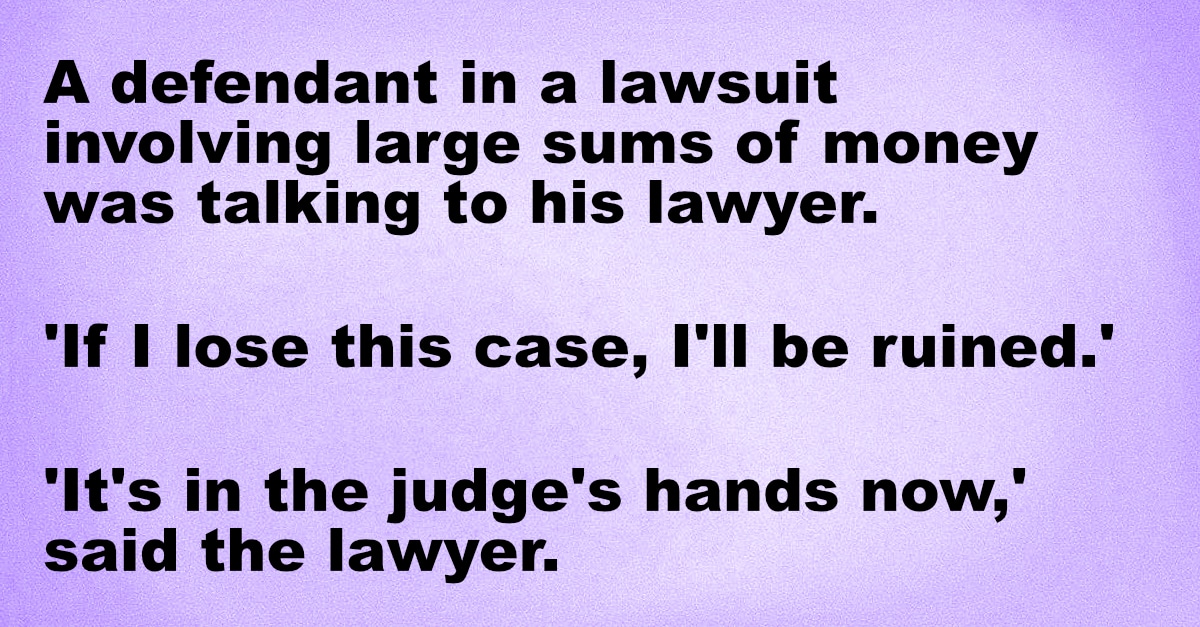 A defendant in a lawsuit involving large sums of money was talking to his lawyer.
'If I lose this case, I'll be ruined.'
'It's in the judge's hands now,' said the lawyer.
'Would it help if I sent the judge a box of cigars?'
'Oh no! This judge is a stickler for this behavior. That kind of stunt would turn him against you. He may even charge you with contempt of court. In fact, you should avoid even looking at the judge.'
The judge eventually ruled in favor of the defendant.
'Thanks for the tip about the cigars,' the defendant said to his lawyer as he exited the courthouse. It works!'
'I'm sure we would have lost the case if you'd sent them.'
'But, I did send them.'
'What? You did?' said the lawyer, incredulously.
'Yes. That's how we won the case.'
'I don't understand,' said the lawyer.
…
..
.
'It's easy. I sent the cigars to the judge, but enclosed the plaintiff's business card.'
Under article ad unit (above the comment section):
Join our list
Subscribe to our mailing list and get interesting stuff and updates to your email inbox.