A Dallas mother is calling for action after her daughter is shown on security footage being attacked by several students on the school bus. The bus driver did nothing.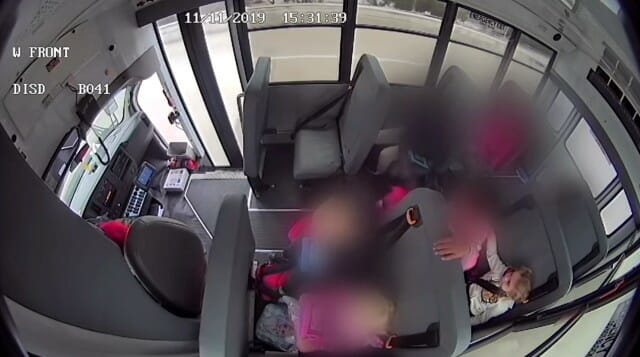 The incident occurred in November, but Audrey Billings only recently uploaded the 14 minute video to YouTube because it took several weeks for her to get ahold of the evidence. Plus, she first had to pay a $600 fee in order to get a copy.
"I was very sad. I was very angry. I was very disappointed," she told NBC DFW.
On November 11, Billings' five-year-old daughter, Alexis, came home crying. She said that a boy had hit her on the bus. Billings was under the assumption that it was only "a couple slaps," but when she saw the video,
"my brain could not comprehend what I was going to see."
The 14 minute long video shows students from different area charter schools riding home together. Billings' daughter is seated in the second row behind the bus driver. When Billings contacted her daughter's principal, she was informed that it was protocol for the driver to stop the vehicle and investigate the problem, but that never happened.
"He heard cries of help and he chooses to do nothing and it could have been stopped within the first two minutes of the attack," she told CBS DFW.
Throughout the attack, Alexis cries out asking for help while students take turns poking, pulling, and punching her. When she finally gets off the bus they all watch her and realize she's crying. And still the bus driver does nothing.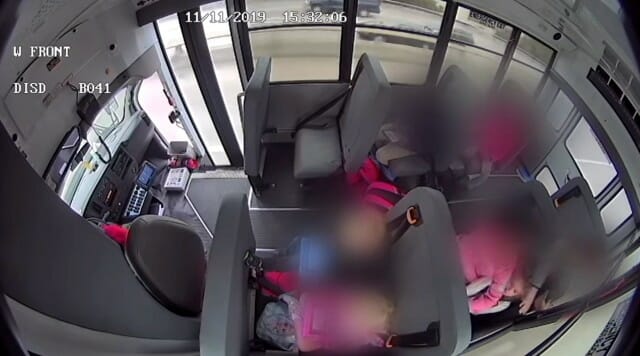 Dallas ISD has reassigned Alexis' bus driver, but Billings wants more to be done. She wants the driver fired. She also wants something done about the $600 fee she had to pay in order to see the bus' security footage.
"How many parents couldn't afford that?" she said. "A lot of parents, especially in Dallas ISD would not be able to afford that and I don't think that it's right."
In addition she filed charges against the children involved in the attack, and Alexis no longer rides the bus.
"I don't know what made me more angry: seeing my daughter attacked or seeing an adult ignore her cries for help," she said.
This makes me so angry. How could this bus driver not say anything? Something more needs to be done!
Share this if you want to see more done than the bus driver being reassigned.
Join our list
Subscribe to our mailing list and get interesting stuff and updates to your email inbox.